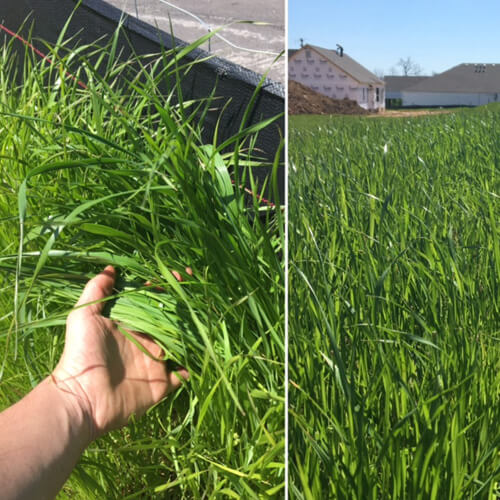 Hover or click each icon to see a helpful tooltip
Annual Ryegrass for Winter Hardy Cover Crop and Overseeding Pasture
(Lolium multiflorum)
Annual ryegrass is rapidly growing in popularity for use as a cover crop in the Midwestern states. It has long been favored as a winter-active companion crop in the Southern U.S., and for seeding into dormant warm-season forages. Lonestar, an improved diploid annual ryegrass variety, was bred for excellent cold tolerance, high level of disease resistance, seedling vigor and rapid forage growth.
10-15 lbs/acre drilled
25-30 lbs/ acre
broadcast

5-10 lbs/acre drilled 15-20 lbs/ acre broadcast

Grows best in soil with a pH range of 6.0-7.0 and can tolerate poorly drained soils.