High Yielding & Nutritious Forage Perennial Ryegrass Varieties Ideal for Grazing Livestock
Lolium perenne
Forage perennial ryegrass is a perennial cool-season bunchgrass that is used for hay and grazing pastures. It is an ideal component in mixtures for ruminant animals due to its rapid establishment and quick regrowth. Forage perennial ryegrass is excellent for managed intensive grazing operations. Recent advances include varieties developed with elevated sugar levels.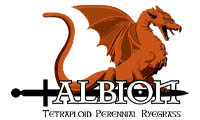 Excellent drought tolerance
Superior yield
Highly palatable
Very nutritious
Great performance in pasture
Suitable for silage
Superior disease resistance
Excellent seedling vigor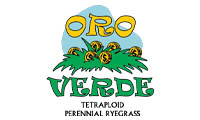 Rapid establishment
Superior yield
Highly palatable
Excellent drought tolerance
Improved cold tolerance
Looking for a more temporary pasture grass option?