Skye elite Kentucky Bluegrass, the toughest bluegrass on the market.
Skye elite Kentucky Bluegrass is the first choice of sod farms, homeowners, and turf professionals. Homeowners appreciate Skye's ability to quickly fill in and the ability to rapidly recover from injury. Its reduced vertical growth habit translates into less frequent mowing, less clippings, and lower maintenance costs. Children and pets will love Skye for its ability to withstand their active lifestyles.
Superior sod strength
Rich, dark green color
Fine, lush texture
Excellent density
Recovers quickly from abuse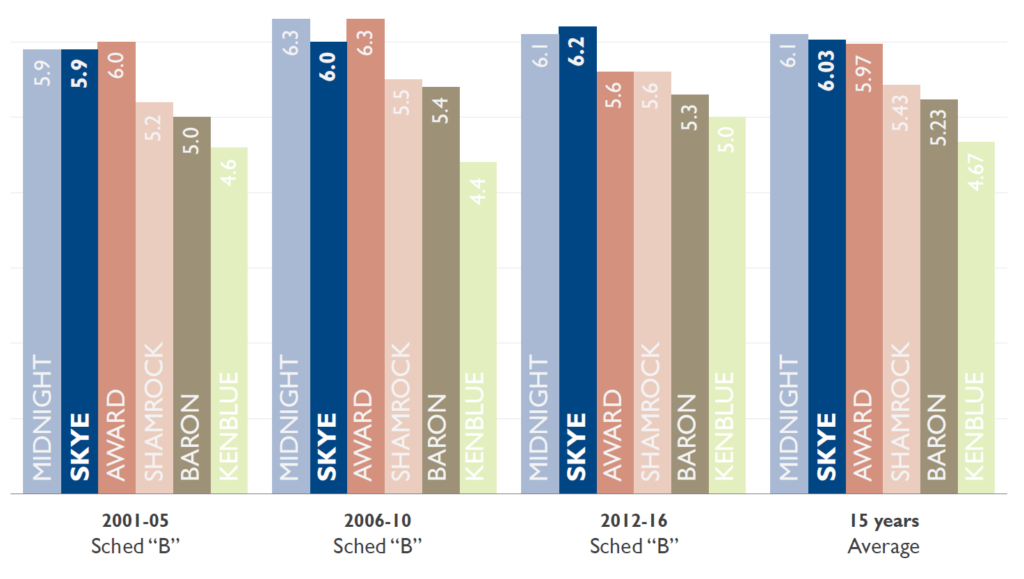 Out of a total of 340 different varieties in the NTEP,
Skye has statistically proven a top performer!
To learn more about Skye's NTEP performance.