BUILDING A STRONG FOUNDATION
Go Seed is the leading cover crop research company in the USA. With research kocations in Iowa and Oregon, GO Seed is the frorefront in develping improved cover crop varieties.As part of our evaluation process we are always looking to improve soil health. Rest assured, GO Seed products are created to preform.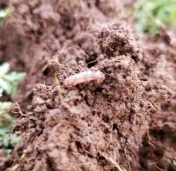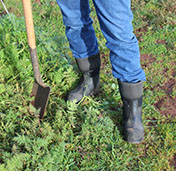 VINEYARDS ARE MORE THEN JUST A GOOD BOTTLE OF WINE; THE ARE STEWARDS OF THE EARTH
Jerry Hall, Director or Research, details his vineyard cover crop trials in our blog, "Oregon Vineyard Cover Cropping".
Click HERE to read
HEALTHY SOILS, HEALTHY ENVIROMENTS
We strive for mirrored diversity, by that we mean that we are just as concenrned with what is goin on below the surface as above. A healthy plant community requires diversity, however it is well known that some plant spicies just get along better with others. we test a multitude of combinations every year so that we cn create the best mixtures. An ideal mix will provide a dense conopy above ground and feature diverse rooting structures below to provide maximum benefits for more of the soil profile.

LEAVING A LEGACY
Our goal is to help you improve your soil, making it better for the next generation.
FROM SOIL COMPACTION TO ERROSION CONTROL, BASIC EARTH VINEYARD MIXES YOU "COVERED"!
Erosion Contron +N Mixture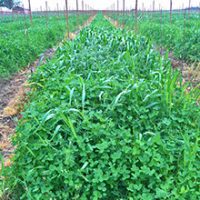 Rapid Establishment
Fibrous and Tap roots for spil healths
Later maturity and longer flowering
Seeding Rate: 44lbs/Acre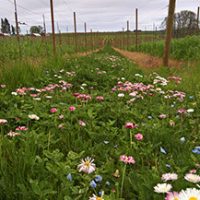 Low Growing
Quick establshing
Boutiful Color
Pollinator attractor
Seeding rate: 80 lbs/Acre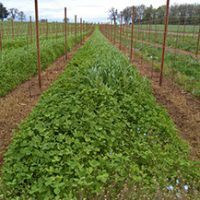 Deep roots break up compacted Soils
Contribute natural N to the earth
Impressive spring top growth
Seeding Rate: 44lbs/Acre
BENEFICIAL WILDFLOWER MIXTURE
Beautiful Color
Atracts beneficial pollinators
Extended flowering
Low vertical growth
Seeding rate: 10 lbs/Acre
PASTURES FOR POLLINATORS MIX
Blooms early Spring – Fall
Sequesters nitrogen
Imrpves polinator health
Seeding Rate 15lbs/Acre
Check out this great YouTube playlist for videos all about cover crops for your vineyard. These videos feature descriptions of leading Cover Crops used for Vineyards in the PNW along with information about how they work to meet regenerative soil health goals and the importance of using quality seed.

For more information on vineyard cover crops, or to place your order, email us at vineyards@goseed.com